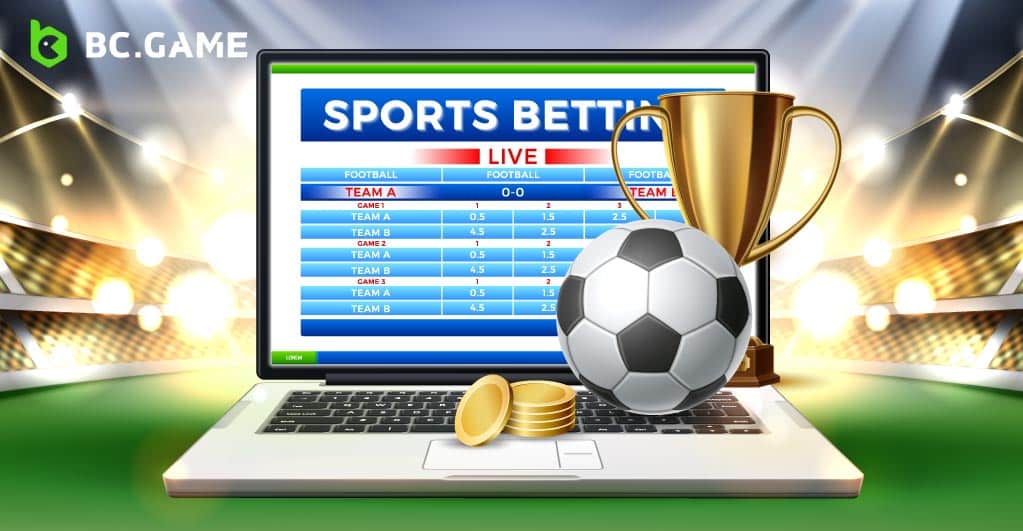 Crypto casinos have emerged in recent years, courtesy of the lockdown that was imposed due to the spread of the Covid-19 virus. During this time, Cryptocurrency also gained traction in the global market, with many authorities coming forward to either recognize the digital currency or announce their plan for its future.
Various operators went online to enable their users to play their favorite games. Since Cryptocurrency was on the rise, it was integrated into the system, allowing players to leverage their holdings for playing different online casino games.
BC.Game's Sports Betting Section
BC.Game was one of those platforms that have been able to scale their reach to a larger number of users. But as it goes in the industry, with a larger number of users, one must continue to update with the demand.
It would be safe to comment that BC.Game stood up to this statement. One instance is its recent announcement that signaled the growth of the platform.
According to the announcement made by the platform, it has now ventured into the category of sports betting. BC.Game quoted that it has launched a new section on its official website. It is entirely dedicated to users who want to engage in healthy sports betting activities.
The industry has only a few reputed players that can be classified as the best Crypto sports betting sites. With the launch of a sports betting section, BC.Game has instantly joined that list, and it is expected to offer a better immersive experience to its users.
Users of the platform will continue to deposit and withdraw their funds in the form of their preferred Cryptocurrency. BC.Game offers a wide list of Cryptocurrencies, something that it is always looking to expand.
Experts do not doubt its intention, especially since last week when BC.Game announced the acceptance of Cardano on its platform.
A similar kind of option is available when it comes to choosing a game for betting purposes. Through the search feature of the website, users can simply type the name of the sport or game to review the relevant search result.
BC.Game has also launched a feature that enables users to view a live game or review the schedule of upcoming sports games. The latter assists in keeping track of future events, letting users plan in advance and frame their betting strategies.
Users of BC.Game get an option to change the odds format. The change can be made based on the region to which they belong. Some pre-existing formats include America, European, Indonesia, Hong Kong, and Malaysia.
While there is less clarity on the Esports betting section, users can still participate in other competitive sports events. For example, BC.Game will enable the option for users to bet on NBA, FIFA, and Rocket League matches.
A lot more can be discovered by exploring the sports section of the official website of BC.Game.