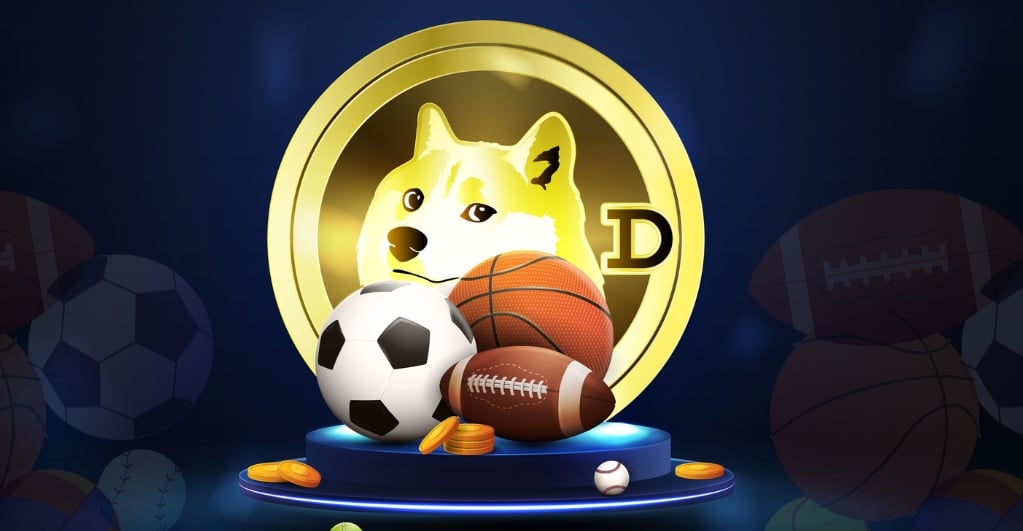 Introduction: The Emergence of Dogecoin in Sports Betting
Cryptocurrencies continue to impact diverse industries, including sports betting. Dogecoin has emerged as one of the most powerful competitors in the world of digital assets. Due to its great features, such as fast, secure, and accessible transactions, and powerful community support, Dogecoin sportsbook platforms have earned a special popularity and cachet among worldwide enthusiasts. Dogecoin sportsbooks are innovative and coveted platforms that enable bettors to bet on their favorite sports more effectively. Below, we will dive into the world of Dogecoin sports betting, its advantages, challenges, and the odds of it becoming the next big trend in the world of sports betting.
What is Dogecoin Sports Betting?
Dogecoin sports betting is similar to regular sports betting except for the use of payment method, which instead of fiat money, is Dogecoin here. Sports bettors simply use Dogecoin to place bets on sports events that typically take place on online sportsbook platforms. Like regular sports betting, users can bet on diverse outcomes like match results, point spreads, and over/under totals. Dogecoin offers a decentralized and fast alternative for bettors. Some of the salient features of Doge sports betting include its enhanced accessibility, transparency, and lower transaction fees, making it specifically appealing to sports bettors.
The Rise of Dogecoin Sportsbook Platforms
While cryptocurrencies have revolutionized the world of sports betting, this has led a mass of online sportsbooks to consider Dogecoin as a viable payment option. These Dogecoin sportsbook platforms offer all-time favorite sports such as football, soccer, tennis, etc., and a vast range of sports betting opportunities. The burgeoning bettors' activity and transaction volumes speak volumes of Dogecoin's rising success. As a result, it does not come as a surprise to witness the surge of experienced bettors and newcomers signing up for Dogecoin sportsbooks sites.
Advantages of Dogecoin Sports Betting
Here are a few advantages of Dogecoin sports betting:
Fast and Secure Transactions: Dogecoin transactions occur at a breakneck speed on the blockchain. It ensures near-instant deposits and withdrawals for sports bettors. Moreover, the blockchain's secure nature ensures the integrity of transactions and protects users from potential fraud or data breaches.
Lower Transaction Fees: Traditional payment methods typically have very high transaction fees, which critically affect the bettors' potential winnings. On the other hand, Dogecoin's low transaction fees attract sports bettors who want to gain maximum profits.
Anonymity and Privacy: Sports betting with Dogecoin offers enhanced anonymity and privacy that are simply no match for traditional betting methods. Users can enjoy sports betting without worrying about revealing sensitive personal and financial information. Dogecoin sports betting sites are committed to preserving the privacy of bettors to the fullest throughout the betting process.
Global Accessibility: Dogecoin's decentralized nature enables worldwide users to participate in sports betting without restrictions. This global accessibility lays the foundation for new opportunities for worldwide players to foster a diverse and vibrant betting community.
Challenges and Considerations
While Doge sports betting is fully available due to its various wonderful features and benefits, it also comes with challenges and considerations that bettors should be familiar with:
Volatility: As cryptocurrencies are typically subject to price fluctuations, Dogecoin is no exception. That said, bettors must keep tabs on the currency's price volatility when placing bets to bypass potential losses.
Limited Availability: Although Dogecoin is rapidly gaining prominence, not all sportsbook sites consider it a payment method. With this in mind, bettors may find fewer betting sites to place bets.
Regulatory Landscape: The regulatory landscape of cryptocurrencies and sports betting is subject to vary from country to country. Therefore, bettors must familiarize themselves with all potential legal implications of using Dogecoin to place bets in their respective jurisdictions.
Education and Security: As cryptocurrencies are still new to online betting, new users may need to educate themselves on how to securely store and manage their Dogecoin wallets to bypass potential security risks.
Conclusion
The rapidly increasing number of Dogecoin sportsbook platforms and the burgeoning inclusion of this cryptocurrency indicate a better future for sports betting with Dogecoin. Its salient features and factors, such as fast transactions, lesser fees, and global accessibility, make it an attractive option for bettors seeking a secure and efficient betting experience. Additionally, Dogecoin's active community and strong brand recognition make it popular in the betting world. As more sportsbook platforms embrace Dogecoin and users become more familiar with its benefits, we can expect a significant increase in Dogecoin sports betting activity.
However, similar to other available crypto sports betting, this sports betting is rife with challenges and incertitude. These include price volatility, regulatory concerns, and security issues that bettors must carefully navigate. Although both Dogecoin and blockchain technology continue to grow rapidly, the future of Doge sports betting will depend on two key factors. First, how the challenges described above are addressed and how much this betting type will impress the broader betting community.