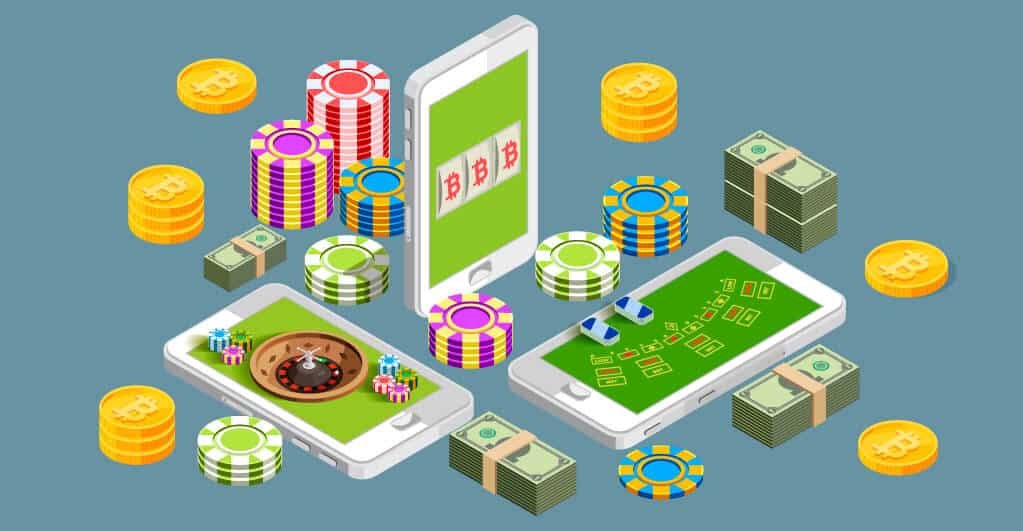 Bitcoin is a cryptocurrency introduced in the digital World by a pseudonymous individual, Satoshi Nakamoto, in 2008. After its arrival, it rose to fame and became people's choice of transaction.
Bitcoin casinos have games like online casinos. The difference between the traditional online casino and crypto-based (BTC) casinos is that in Bitcoin casino games, the transactions are made in Bitcoin. Some online casinos transact purely using Bitcoins, while some casinos have a combination of Bitcoins + traditional currency (USD), having USD as the primary mode of exchange while BTC is an add-on.
When it started?
According to sources, Bitcoin dived into the online casino realm in August 2011, when an online poker gaming site introduced Bitcoin as the method of processing transactions.
In 2012, the founder of ShapeShift, Erik Voorhees, launched Satoshi Dice, which at that time comprised of half of the Bitcoin transactions that took place online. Later, he sold it to an anonymous buyer.
BTC gambling accounted for a whopping 50% of the total Bitcoin transactions online in 2013.
How do Bitcoin casinos function?
Bitcoin Casinos are online gambling sites that use software to process digital transactions in BTC. Unlike other betting & gambling games played online, Bitcoin casinos are quicker in transactions owing to the USP of Blockchain technology, i.e., its mining happens in a matter of minutes.
The Bitcoin casinos do not require any human intervention on the other side of the screen. There has been a lot of debate on the fairness of cryptocurrency games online as the player's details are anonymous, which makes the whole online crypto betting a "dicy game."
The online gaming portals have their own hazards since people betting are often at risk of losing their money as their identity is not revealed. Most of the online casino gaming sites require login details like email id of the user seldom. This method of authentication of a player makes online casino betting a dubious place to be in.
The fame of BTC casinos
It is easy to access as players can register themselves in less than 10 seconds. Also, there is no age authentication required.
Bitcoin casinos rose to popularity in the online gambling marketplace owing to its specialty of the player's identity as anonymous, which is also in the case of other cryptocurrency-based transactions.
Bitcoin casino games have the edge over traditional online casinos since there is no transaction fee charged and players have the liberty to carry out the end number of transactions in BTC.
Also, the online gaming marketplace offers the same Bitcoin casino games, as seen on other online casino gaming platforms. Also, there are no caps set by the online authorities on the traction of gaming overall.
Popular Bitcoin gaming sites
CloudBet, 7BitCasino, VegasCasino, BetChain, BetChan Online are a few.
The legality of online Bitcoin gamble
Online gambling has been seen as a taboo or an illegal activity in several countries. Bitcoin Casino games are illegal in some of the regions of the UnitedStates. However, a huge chunk of betting on BTC comes from the US.
Since Bitcoin casinos function anonymously, the legalization and control over these activities pose a major threat to a lot of countries. Countries like the UK, Australia, Spain, Norway, Poland, Belgium, and Denmark have regulated online Bitcoin gambling with their own set of rules and protocols.
To conclude
Online Bitcoin gaming is the quickest way to mine cryptocurrency, but it also comes with its cons. Though BTC gambling may lure many into this tempting business, players need to be cautious before delving into online Bitcoin games owing to the legalities attached to it.