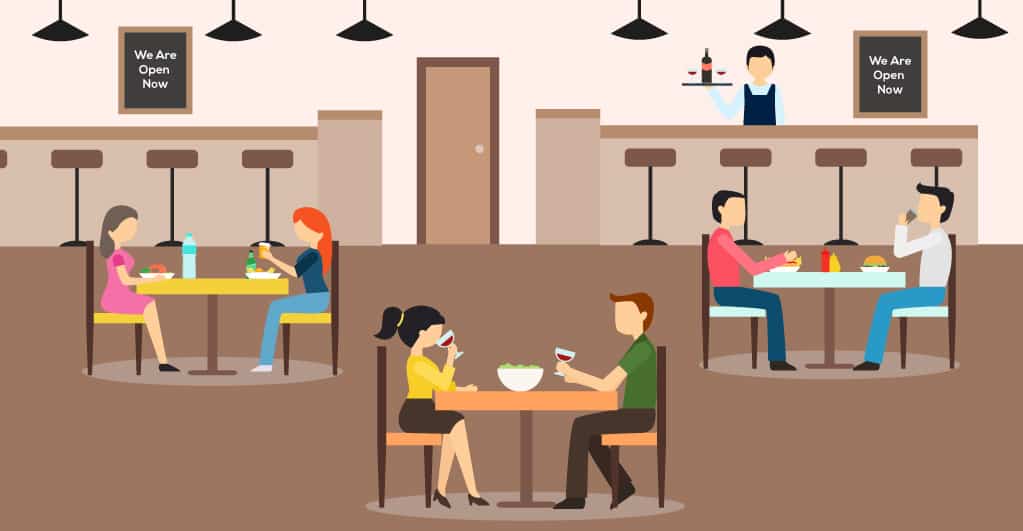 Governor of New Jersey, Phil Murphy, has said that indoor dining can continue and movie theatres would open on Friday in Atlantic City and elsewhere. The decisions came with a rider—they will be operated with restricted capacity. The movie theatres' attendance has been fixed at 25% proficiency or 150 persons, depending on which is higher. Similarly, the restaurants can seat people up to 25% of its capacity, which also includes maintaining the social distance on tables. Masks should always be put on, excluding while drinking or eating. All have welcomed the decision as state administrators believe that reopening in a phased manner would push the state towards full normalcy and rapid progress against COVID-19. The restaurant owners had been yearning to open the dining places for months now, which comes as a relief to them.
The announcement of reopening came five months following the closure due to the COVID-19 pandemic. The effect of coronavirus in New Jersey had been quite severe, with as many as 190,000 confirmed cases that resulted in more than 14,000 deaths.
The casinos and their patrons were delighted with the Governor's decision. Since there was no scope for indoor dining earlier and floor beverage service fully suspended, the guests had been forced to have meals outside or in their hotel rooms. As per the announcement, the order comes into effect from Friday at 6 am. It means that the restaurants and the casinos have hardly four days to stock up as they had not been operating for many months. Thousands of employees of casinos, bars, and restaurants can now return to their jobs. However, the Governor's office has kept mum on the question of whether beverages can be served on the gaming floors of the casino.
The Atlantic City has nine casinos in operation, and all of them shut down on March 16. Now the Governor has allowed them to reopen on July 02, but the decision to enable indoor dining was reversed due to a sudden spike in COVID -19 cases. The decision did not go down well with the casino operators, including the Borgata Casino Hotel and Spa, but it seems this announcement will bring in some cheers.