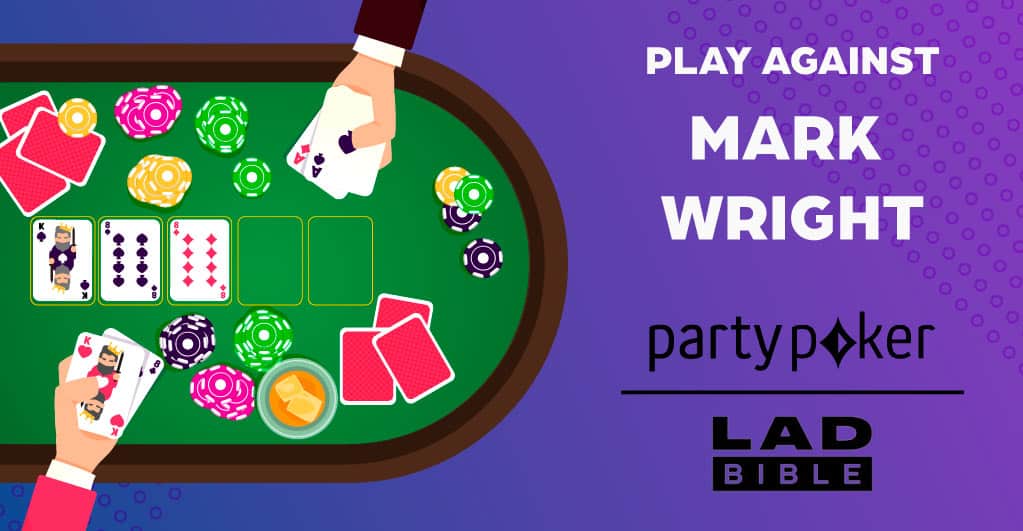 This Sunday is going to be special for poker lovers since LADbible is going to host an exclusive poker tournament. Being held in association with Partypoker, an online card room, several celebs will feature during this event over the next few weeks. The event will kick off with radio and TV presenter Mark Wright visiting the event.
LADbible Poker Tournament
The tournament kicked off yesterday at 7 PM and if you think you are good at the card game, then you can enter and play. You just have to pay the registration fees of £5.50 and you will get the chance of earning a £5,000 guaranteed prize pool. Users who signed up for the tournament were allowed to re-enter twice using late registration that remained open till 8.30 PM on Sunday.
Moreover, if someone signs up for the first time for partypoker by submitting £10 or a higher amount as a registration fee, then they will get a free play bonus of £40.
About the Tournaments
Tournaments are going to be faced paced, which means they will finish during the night itself and throughout the evening, there will be updates on Twitter.
Many would be wondering who will be coming to the tournament apart from Mark Wright. The organizers have informed that one of the celebrity players at the tournament will be a well-known comedy actor, Kevin Hart.
While speaking at Jeff Gross podcast, Kevin mentioned that he is a dedicated poker community member. He also revealed that he tried out poker at the Hustler Casino by taking part in small tournaments and now is in love with it.