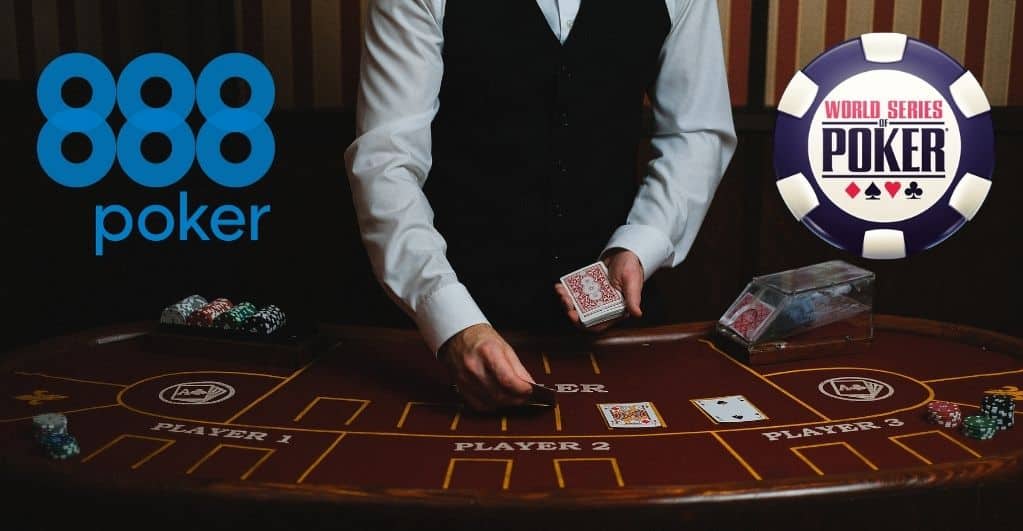 Caesars Entertainment, the leading global iGaming brand operating WSOP.com and 888poker portals, has announced to achieve a proud milestone by fetching a whopping $1 Million and more in April revenue earnings from the poker fans.
As per the report, the surge in revenue from the New Jersey gambling sphere comes as a surprise for the industry, specifically because a majority of gaming hubs have recorded a significant drop in their revenues in the past few months span. The casino sphere is reeling under the pressure of the COVID-19 pandemic, which has reduced the number of customer visits to these venues dramatically, causing losses for the operators.
The Caesars Entertainment channel pooled $1,017,832 in revenue from poker tables in April, which is higher than the $988,525 earnings collected in March. Despite the rise, the operator faced a 45% downfall in its revenue when compared with the 2020 collections. The WSOP and 888poker channels were the only entities that enjoyed a growth session over March while the overall industry faces a downfall by $300,000 in total earnings.
Interestingly, the growth recorded by the three licensed operators in terms of revenue in 2021 is less than the figures collected in April 2020. The earnings are down by over 50% currently in comparison to last year's data. This is because, during April 2020, the world was dealing with a complete lockdown state, and so people flocked towards the online gaming portals at large, causing a rise in volume. The recent data reveals a surge of $2.4 Million in revenue against the $5 Million+ earnings in 2020.
While the New Jersey gambling sector witnessed a plunge in its business, Borgata, the proud operator of partypoker and BetMGM, had to face the smallest loss of 38% over April 2020. The brand fetched $750,000 in April and $950,000 in March from the services. Another operator is facing a continuous drop in PokerStars. The portal was low by 68% and collected $640,000.
The expert reports have predicted that online gaming earnings are likely to face severe drops during the summer season. With efficient vaccination against COVID-19 in different parts of the world, it is obvious that people would begin flocking to land-based casinos soon. The WSOP Online event will live stream from July 1 and is likely to become a success. The mega event will allow gamers to show their skills on the gaming tables so as to win the prestigious bracelet along with the winning title.