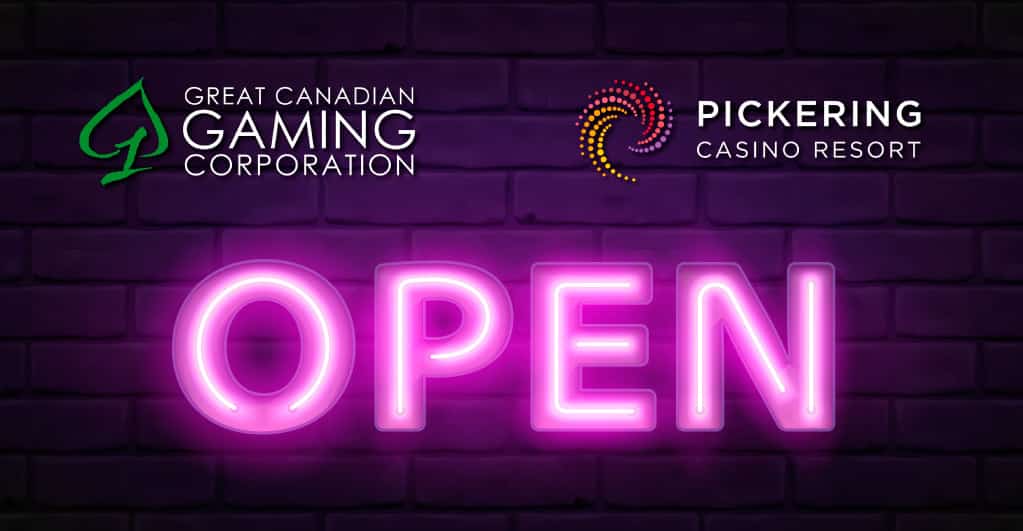 As the effects of the pandemic are wearing off, casinos throughout the globe are reopening. The latest news in this regard has come from Canada, where the Great Canadian Gaming Corp. announced reopening its latest casino venue, Pickering Casino Resort.
The company will commence its operations from July 26th, offering esteemed casino services to the citizens. After the health outbreak safety restrictions are revoked, the casino will offer 2,400 slot machines, 90+ table games, ten dining options, and 100+ live dealer gaming terminals.
The reopening will take place in different phases, with the first phase starting from July 26th. It will include the Pickering Casino Resort opening a gaming floor that provides beverage and gaming amenities. It will currently operate with reduced seating to comply with the social distancing guidelines.
Terrance Doyle (the Interim CEO of Great Canadian Gaming) shared his opinion on the development. In his view, reopening the latest venue helps the company maintain its recovery from the health outbreak. In addition, it accounts for 600 new job prospects in the Durham region during the first stage of the reopening alone.
Pickering Casino Resort will be the company's 25th venue functioning in the nation. It will also be the first casino resort Ontario has inaugurated in the previous 16 long years. Doyle thanked the team for their hard work while also mentioning the part played by stakeholders and contracts. Doyle concluded by expressing his gratefulness towards everyone who played a role in the development.
Given the company's stature and its track record of helping society, the new venue will be a significant hit.
A Brief History of Great Canadian Gaming Corp
Started back in 1982, Great Canadian Gaming Corp. is an Ontario-based company monitoring 25 entertainment, hospitality, and gaming facilities in Nova Scotia, New Brunswick, British Columbia, and Ontario. The company delivers what it promises in the form of social responsibility, accounting for the business, its community, and the people.
The company runs a PROUD initiative that yearly supports 1,000+ NPOs and charitable trusts across the nation. The company allows its Crown partners to hold a major part of the GGR (gross gaming revenue) generated within a gaming region. In addition, it allows the partners to use the funds for sectors like education, social services, and healthcare.