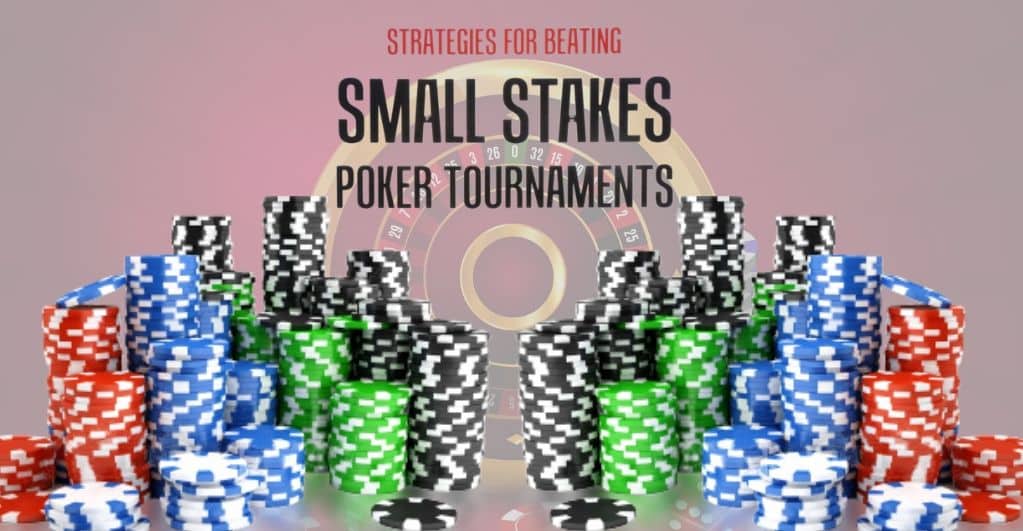 Whether it is high or a small stakes poker tournament, winning is often paramount. Needless to say, the strategies vary, as does the level of risks. That is to say, the lesser the risk for lower the buy-in making the small stakes poker tournament a low risk one. However, irrespective of the risk factor, winning a small stakes poker tournament, though not easy, is never impossible.
One major difference between small and high stakes poker is that in the latter, the player needs to carefully consider every mistake made. While this may be true, though the mistakes made in small stakes tournaments will not cost you much, you must still apply all the right strategies to beat a small stakes poker tournament.
An Overview
As the name suggests, the buy-in in a small stakes poker tournament is much lower than that of a high stakes game. In fact, players can get into a tournament with as low as $10. Nevertheless, the pot is surprisingly large when the number of players participating is quite high and sometimes going up to thousands depending on the popularity and promise of the tournament.
Rather than winning and losing, a small stakes tournament is more about the fun element of playing a game of poker. And, while this may be true, they also hold the potential of bigger winnings. Let us consider the major reasons for playing a small stakes poker tournament.
Why Should You Play Tournaments?
When compared to the high stakes tournament or the bracelet events, playing the small stakes tournament has its own set of appeal. The major one being, you need not be a poker pro to participate and win a game. Because when you are better in the game but not as a pro, there are high chances for you to win in such games.
Profiting from chop equity is yet another crucial reason. The fact is, you can never make profitable chops at a high stakes tournament. On the contrary, in a low stakes tournament, there is an increased chance for you to make it to the final table, especially more so if you are a better player. And, if you have made it to the final rounds with a small stack, you would naturally be offered a favorable deal, unlike in the case of big stakes where you have a massive edge. That being said, you would be offered a profitable chop in small stakes games.
Another reason is your bankroll. You can consistently play throughout the tournament even if you have a smaller bankroll, which is not the case in a high stakes tournament of poker. To make it to the final table, smaller buy-ins are more economical. While the pot value is large in a high stakes tournament, the buy-ins are also large wherein you need to be consistent. Thus, small-stakes games have their own appeal.
How to Beat a Small Stakes Poker Tournament?
The ultimate strategy is to get aggressive, especially in the early and middle stages. A loose and aggressive approach is also imperative where the bubble and final table is concerned. Poker pros or poker professionals recommend this approach for small or micro stakes poker tournament.
In a micro stake tournament of poker, you will certainly come across the recreational players who are often the ones with the highest tendency to call your raises. Meaning, you can surely anticipate surprises and uncalled twists. Thus, it is imperative to be alert and responsive at every stage of the tournament.
Stick to the basics. The classic maneuvers will definitely help in small stakes games. Always make sure to note your position along with hand rankings. It is crucial to bet in small and fair amounts alongside to fold when you feel the need to in the game.
Conclusion
While small stakes tournaments of poker have smaller buy-ins, they are not easy to beat. You require strategies that never fail. While the above-listed strategies are easy to follow and apply for both professionals and amateurs, beginners can also benefit.