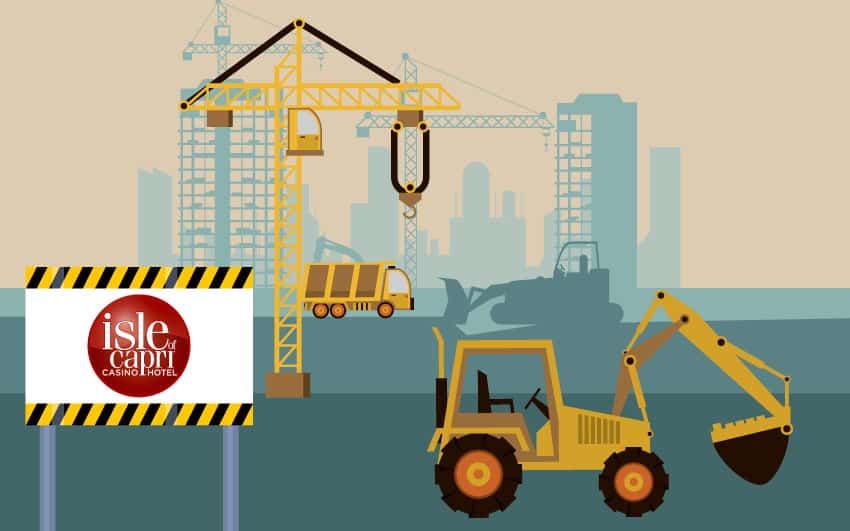 As the City Council authorized a directive to extend Westlake's frontiers, the town has broadened its land area. The casino Isle of Capri was earlier situated in Westlake and had an establishment in the territory of Calcasieu Parish. Operated by Caesars Entertainment, the casino has plans to recreate the establishment on Westlake city territory with the news on its expansion.
The mayor of Westlake is thrilled to revive the "old part" of Westlake and continue to advance the city. The rebuilding of the new casino, Isle of Capri, has begun and seeks to open its doors in the summer of 2022 for patrons.
The Mayor of Westlake, Bob Hardey, expressing his support for the construction of the casino in a media report, said that the casino would help raise funds towards local schools in Calcasieu Parish Gaming Pool.
This new casino installment will bring in financial opportunities for Westlake with revenue through taxes to aid with the expenses of the city. This would also include a part of the casino being used to pay off the city's debt. This will benefit the city's aim to eradicate the debt of Westlake in a period of five years.
Expanding on the profits the casino will provide, the City has started the Economic Development District near the new casino. This Economic District center will inspire more developers to establish their roots in Westlake city.
Going forward, the mayor of Westlake envisions a river walk in the future with added shops and attractions. Hardley pointed out that there will be a two percent sales tax put in that district, and one percent of that tax will be benefited by the developer.