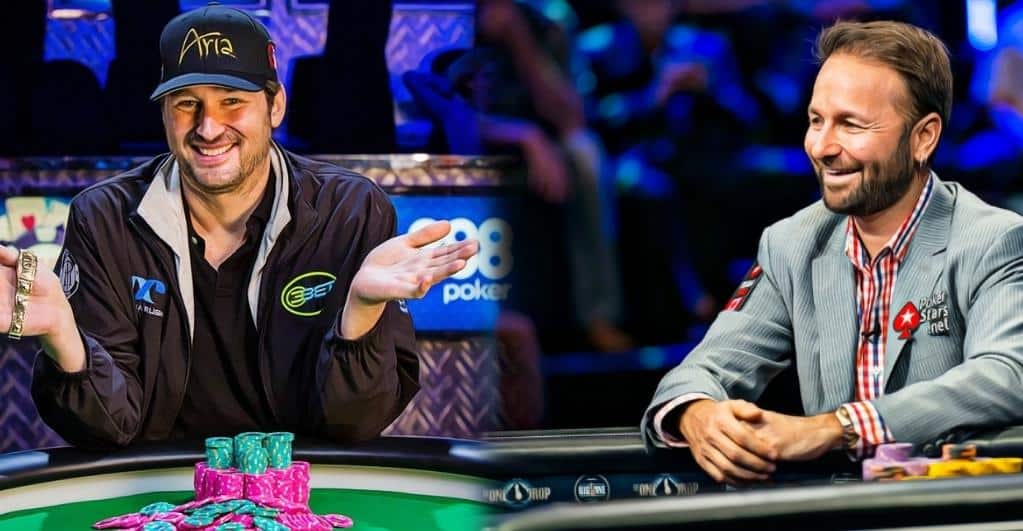 On Wednesday, Phil Hellmuth beat poker opponent Daniel Negreanu for the third time in a row in a "High Stakes Duel" match on PokerGO, and he may now cash out his winnings. Phil Hellmuth has won both the battles and the war with Daniel Negreanu. On Wednesday, Hellmuth won a $200,000 buy-in heads-up No-limit hold 'em tournament on the subscription video site PokerGO, completing a three-match sweep of their "High Stakes Duel." Although Hellmuth had won the previous two matches, Negreanu was entitled to rematches at quadruple the stakes.
Negreanu performed admirably, as expected of him, but Phil Hellmuth was on a different level entirely. Hellmuth won all of the three games to defeat Daniel Negreanu and take home the High Stakes Duel II champion title. Daniel Negreanu complimented Hellmuth's outstanding performance and said he would have tipped his hat to him if he had one. There will be no more chances. With $350,000 in wins, Hellmuth may cash out ($50,000, $100,000, and $200,000).
In the last hand of the 5½-hour tournament, a collision was unavoidable. On a flop of nine-seven-deuce, Negreanu bet a gutshot straight draw with six-five, and Hellmuth, who had a slim chip lead, called with ten-six, his own gutshot (and flush draw). Phil Ivey and Daniel Negreanu have won far more money in their careers than Phil Hellmuth, but money isn't everything. Hellmuth owns 15 WSOP bracelets and hopes to add to his collection in the 2021 WSOP.
Phil Hellmuth will face Tom 'durrrr' Dwan in High Stakes Duel III, which will be his next major test. Due to schedule issues, Dwan could not play Hellmuth in High Stakes Duel II, and Negreanu filled in the void. The players have a long history, however Hellmuth should be the favorite based on his performance on the program. For the first two hours of Wednesday's match, Negreanu led, then Hellmuth took the lead (325,000 to 75,000) when he doubled past Negreanu with three of a kind against an overpair. Hellmuth won all three matches as a betting underdog (+129 on Wednesday on pokershares.com). After previously sweeping Antonio Esfandiari, he also won his sixth straight "High Stakes Duel" match.