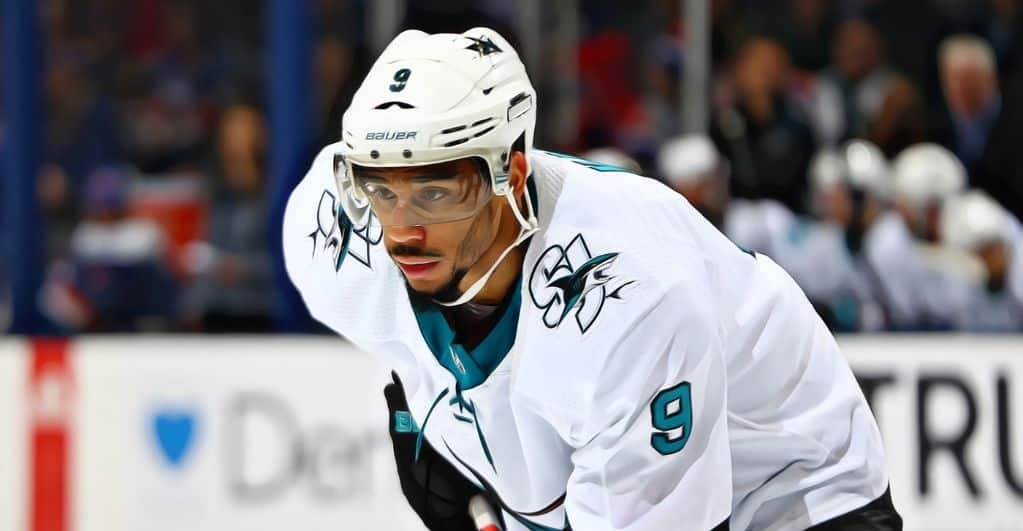 Evander Kane, a forward for the San Jose Sharks, has disputed claims that his wife made on social media. According to Mrs. Kane, her husband bet on NHL games, even against his own club. Kane reacted to claims made the day before on his wife Anna's Instagram account on Sunday morning.
The NHL announced Saturday night that Anna Kane's social media statements were brought to its attention and it intends to oversee a complete investigation.
In a second story, Anna Kane alleged that Evander asked her to pawn her wedding ring so as to survive while he lavishly spent money on parties in Europe. She further complained about not being able to buy their baby's milk powder.
Evander Kane stated that the couple is divorcing and that Anna Kane is not mentally well.
Anna Kane subsequently reacted on Instagram, saying she offered Kane time alone with his child but that he rejected.
Kane's gaming habit and financial situation have long been publicly known. In 2019, Kane was sued by a Las Vegas Strip casino for failing to clear a $500,000 betting debt incurred during a finals game against the Golden Knights.
Since the Supreme Court cleared the door for legalized sports betting in the United States, and additional states have followed suit, the NHL has welcomed the opportunities and formed various agreements with sportsbooks and other wagering companies.
When contacted by email prior to the league's release, Bill Daly, Deputy Commissioner, stated that just a statement would be issued. The league stated that it will make no more remarks at this time.
Kane, 29, is three seasons into a seven-year, $49 million contract. He's in his third organisation after being selected by and making his debut with Atlanta/Winnipeg and spending time with Buffalo. He earned slightly under $56 million throughout his NHL career, according to Capfriendly, a website that tracks hockey wages.Last season, he had 27 assists 22 goals in 56 games.