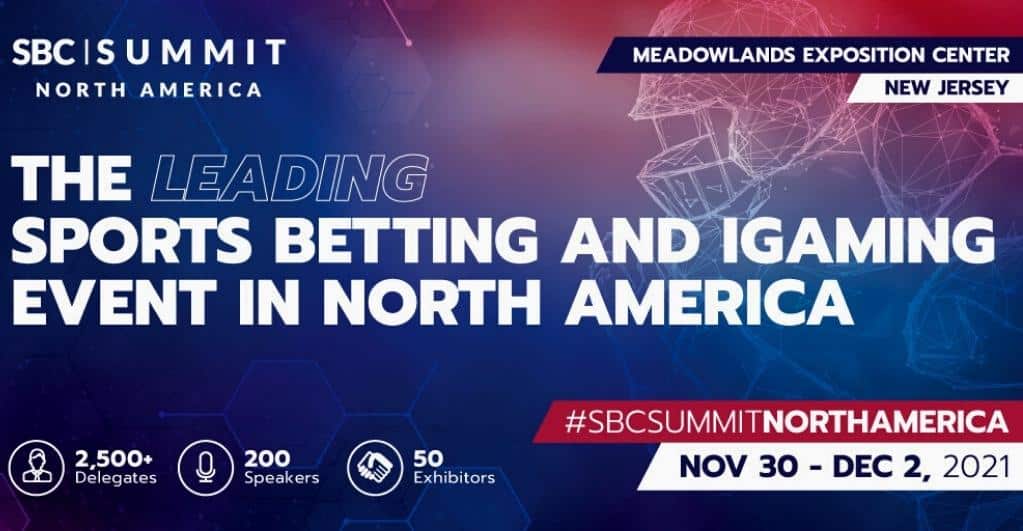 SBC, one of the renowned event organizers of the gambling industry, has announced the dates for the much-awaited SBC Summit North America 2021 conference and trade show, the successor of its successful sports betting event "Betting on Sports America" (BOSA), which debuted in 2019.
The event is scheduled to begin from November 30 – December 2 at the New Jersey's Meadowlands Exposition Centre, with its aim to expand and merge another booming part of US entertainment landscape i-gaming
Green Light to the Event
The event runners got a green light from the authorities after Governor Phil Murphy announced that New jersey's Covid-19 Public Health Emergency is over, revoking all covid related protocols such as limited sittings in an indoor gathering, masks, and social distancing.
With this Announcement, SBC can organize the Event at Meadowlands, inviting over 2500 high-level delegates from the US and Canadian sports betting, i-gaming, lottery, and professional sports industries.
Rasmus Sojmark, Founder & CEO of SBC, was delighted with the governor's announcement and said,

What to expect from the event?
SBC's new event is believed to have all the ingredients that made BOSA the main event for the region's sports industry.
With over 200 senior executives, speakers from North America and Major international markets, and around 50 leading suppliers showcasing their next generation of products.
This would give the delegates additional benefits of new content based on the opportunities emerging in the states that have legalized i-gaming.
Along with the expo, the event will also introduce its unique addition of SBC Awards North America that will recognize operators, affiliates, and suppliers in the region.
All the events in the show are organized in stylish venues that will provide perfect opportunities for delegates to connect and have an informal business conversation.