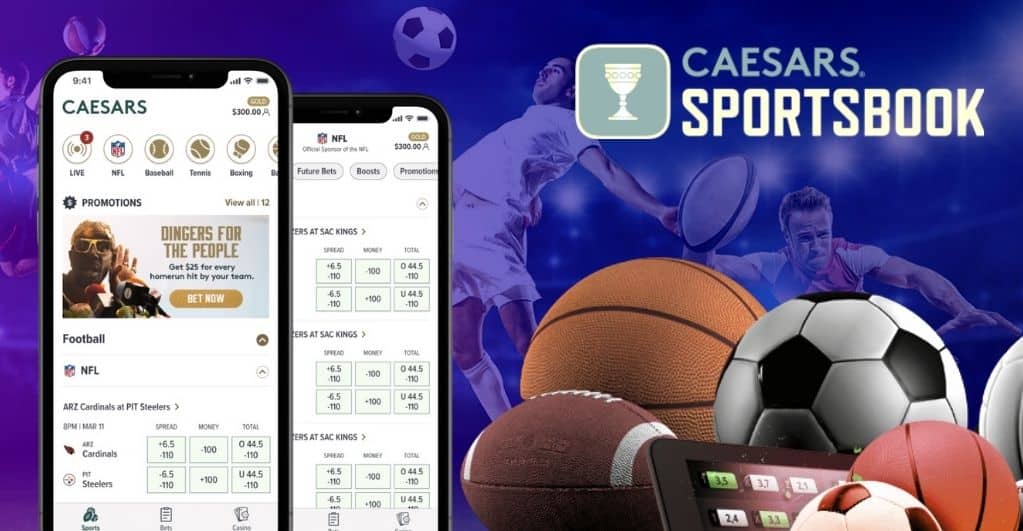 With its rebranding as Caesars Sportsbook, William Hill is on its way out of the limelight in New Jersey sports betting.
It's the end of Caesars Entertainment's acquisition of William Hill and the merger of the two brands into a single offering. Early Monday morning, the firm issued a press statement announcing its marketing campaign nationwide.
Things to know about the new Caesars Sportsbook App
What happens if the user stops using William Hill Account or App?
When the existing William Hill users check-in, they will be prompted to upgrade the app. The app will get a rename to the new Caesars Sportsbook New Jersey app after being upgraded.
Caesars Sportsbook is not a newcomer to the New Jersey sports betting scene. It was accessible to bettors in the Garden State right from September 2018.
As per the new mobile experience, there will be unprecedented incentives, the latest product features, and Caesars Rewards, the industry's largest customer loyalty program. It is a multi-million-dollar multi-pronged marketing effort. It will be available just in time for the NFL betting season.
Risk-Free Betting
Caesars Sportsbook App offers new clients the option to place a risk-free wager of up to $5,000 as a welcome bonus. The offer is open from August 2 to September 30, 2021. It will be available for new accounts in Colorado, Indiana, Michigan, Iowa, and New Jersey. Users, when betting using this bonus, should not combine it with any other offer.
The user must be physically situated in New Jersey to place a wager on the Caesars Sportsbook New Jersey App. The app, on the other hand, is available in eight states.
Caesars Sportsbook and Rewards
Caesars Rewards is billed as the industry's "biggest customer loyalty program." New Jersey sports bettors may now effortlessly earn and manage their rewards credit thanks to the new Caesars Sportsbook app.
Caesars Rewards are considered the biggest loyalty program for customers. With the help of the Caesars Sportsbook app, sports bettors of New Jersey can earn and track credited rewards.
In every win or loss using the app, customers will earn reward credits and tier credits.
New Marketing Campaign
Comedian JB Smoove is the face of a new marketing campaign launched by Caesars Entertainment to spread positive views about the brand's status as a powerful tool in national sports betting.
Bettors will get treated as if they were Emperor Caesar himself, according to the firm. In the advertising materials distributed to the media, Smoove portrays Caesar.